Dear Readers,
Welcome to Pure Heart Memoir. I am excited to have you as a guest. This blog has been a few years in the making. The name of this blog, "Pure Heart Memoir" is in honor of my mother. Her first name, Kathleen, means "Pure" and "Heart" is derived from her genetic condition (Congestive Heart Failure). The name is also a portrayal of how she lived her life. She continuously sought to have the pure heart of Psalm 51:10 – "Create in me a clean heart, O God; and renew a right spirit within me."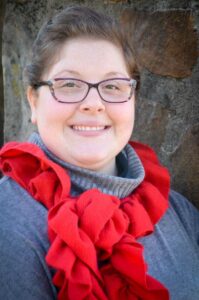 If we have never met, you may be wondering who I am, so please allow me a moment to briefly introduce myself.
I was born and raised in a Pentecostal preacher's home in south Louisiana with my parents, Rev. Scott and Kathleen Wilson, and my two brothers, Jonathan and Shannon. Thank you, Jonathan, for helping me build this blog. (I now have two incredible sister-in-laws, Amanda and Brooke. I am so blessed to have them in my life.)
On December 26,  2005, I moved to Arkansas to further my education. My academic career spans three colleges in three states (Delgado Community College – New Orleans, LA, UA Little Rock – Little Rock, AR, and University of North Florida – Jacksonville, FL) ultimately receiving my M.Ed. specializing in ASL/English Interpretation.
I have been studying American Sign Language (ASL) for 18 years and have been working as a sign language interpreter, in a variety of settings, for 12 years. I currently teach classes at UA Little Rock as an adjunct instructor while also working as the grant assistant for the Interpreter Education Program. I enjoy being involved in the Arkansas Deaf/Interpreting community. I have served on the Arkansas Registry Interpreters for the Deaf (ARID) Board of Directors as both Secretary (3 ½ years) and President (currently serving). I have completed two internships at Helen Keller National Center (HKNC) in Sands Point, NY and one of my greatest passions is being involved in the Arkansas Deaf-Blind Community.
I currently attend church at the First Pentecostal Church in North Little Rock under the pastoral leadership of Bishop Joel Holmes and Pastor Nathan Holmes. (Thank you, Pastor, for creating the beautiful petunia logo, my mother's favorite flower, for my blog.)
In my personal time, I like reading and listening to audiobooks. My genres of choice are Educational & Personal Growth, History & Biographies, and Suspense Novels. I like to spend time making home-cooked meals. It is in the kitchen that I feel closest to my mother's memory. I love to spend time with my friends and when time permits, I like to travel.  I treasure my time with my family and I enjoy spoiling my two nieces with lots of love and hugs. They are the most precious part of my life. (Thank you, Jonathan and Amanda for letting me be Aunt Katelyn to your girls.)
Thank you to my readers for embarking on this journey with me. My hope is that, through this blog, I can share what is real about life – the good, bad, ugly and BEAUTIFUL. We are sure to find treasures together along the way!
Warmly,
Katelyn B. Wilson, M.Ed.